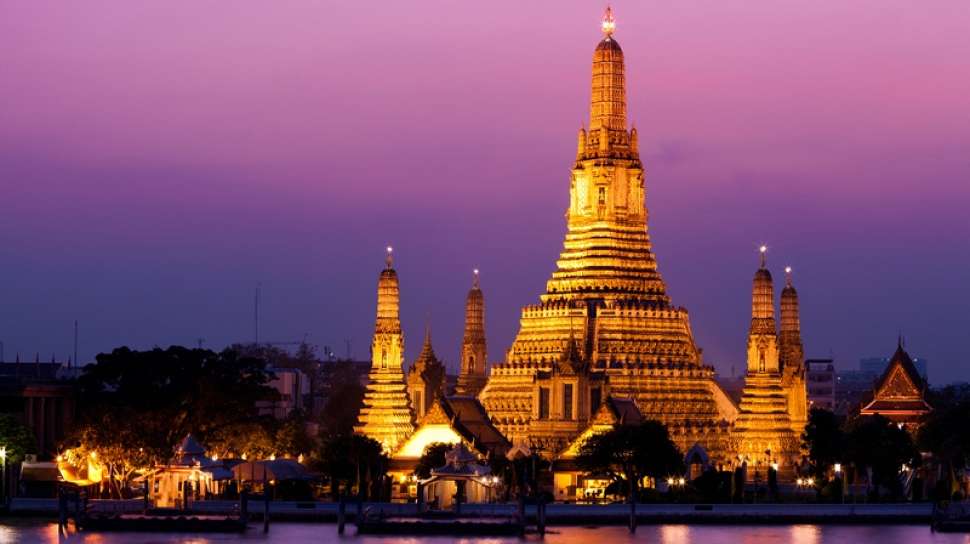 Known as the Land of the White Elephant. Thailand tourism offers a variety of excitement with a number of interesting tourist attractions in it. Thailand is popular with international tourists. as one of the countries in Asia that has diverse tourism potential.
For those who are planning a vacation to Thailand, here are some recommended tourist spots:
1. Sukhothai Old City
The ancient capital of Thailand is one of the favorite Thai cultural attractions for photography enthusiasts. The ruins of the old city in this area are actually a special attraction that makes it increasingly known and popular among foreign tourists. Sukhothai Old City itself is included in the UNESCO World Heritage 
2. Railay Beach
Thailand's next tourist destination is Railay Beach, which offers a bit of serenity with clear blue seas combined with clean white sand. No wonder this beach is one of the favorite places for tourists.
In addition to presenting the beauty of a calming beach, this tourist area is also often used by rock climbing hobbyists. With a landscape of towering limestone cliffs, this place is indeed very suitable for adrenaline-pumping sports activities.
3. Floating Markets
Enjoying a unique holiday in Thailand will not be complete without exploring the floating markets, which are part of everyday people's lives. This Thailand tour offers a different experience and a memorable trip.
To visit this place, tourists can come in the morning and start their adventure at the Thai floating market.
4. Khao Yai National Park
As is known, in Thailand, the elephant is a highly respected animal. In fact, in almost all places, tourists can see various kinds of statues and paintings depicting elephants.
In this national park area, there are dining facilities, shops selling basic necessities, and a camping ground. So that allows tourists to camp and enjoy the night atmosphere in Khao Yai National Park.
5. Koh Phi Phi
This natural tourism in Thailand presents the beauty of the island, which is so charming. The location itself is in Krabi Province, only about 40 km from Phuket. On this island, tourists will be treated to blue seas, white sand, karst cliffs, and tropical plants.
6. Grand Palace, Bangkok
This historical icon in Bangkok has been built since 1782, and for 150 years it has functioned as the king's residence and administrative building. This historic building is located quite close to the Chao Phraya River and has an area of around 210,400 m2.